Color-Coded Insulation Blankets
This article was written by Jack McTigue of Thermaxx Jackets
Thermaxx Jackets has expanded our available color schemes for your next removable insulation blanket upgrade! Color-coded insulation jackets can indicate operating temperatures or simply bring school spirit to your boiler room with jackets that match your school colors. Typically, there are three main colors used in a steam room: Yellow, Orange and Blue.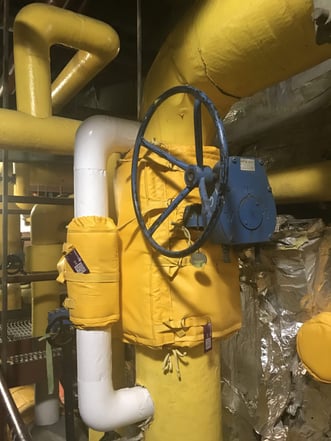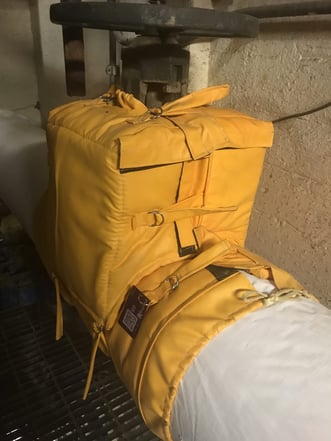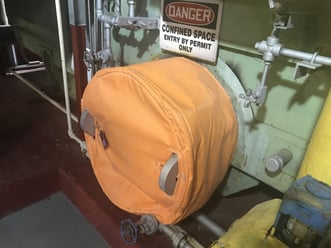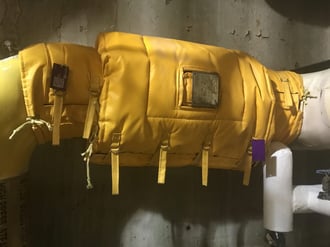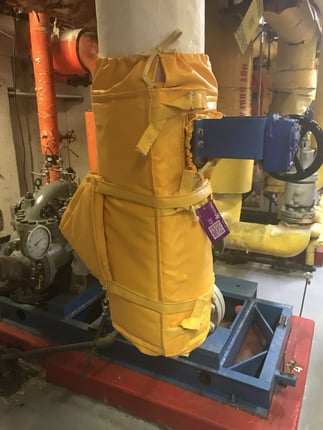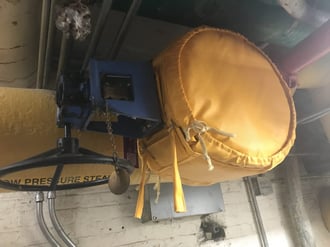 Why color coordinate your pipe insulation? Color-coding your piping ensures that everyone knows (from engineers to mechanical contractors) the contents of each application. More information on color-coded piping below.
Color-Coded Pipe Insulation Standards
Yellow = Steam (Anything over 205°F)
Orange = Condensate (Anything under 200°F)
Safety Blue = Chilled Water (60°F and under)
HVAC color coding standards are used to effectively communicate the contents of the pipe. Pictured below are blue insulation jackets, indicating the contents are chilled water.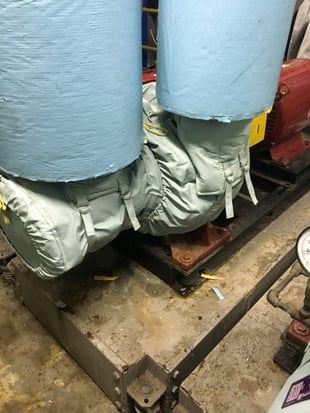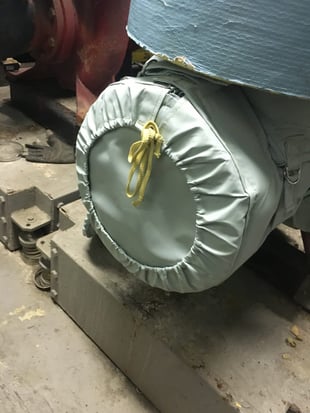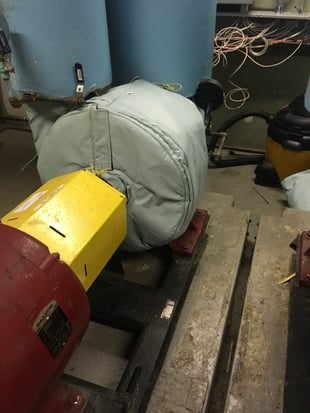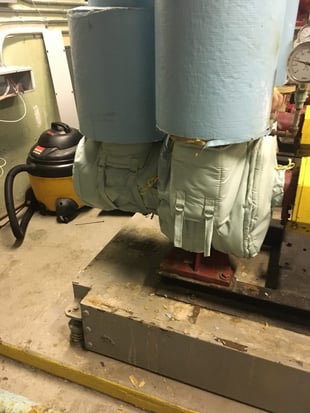 For custom color-coded pipe insulation, please allow a 6 week wait time. For more information on our insulation blankets, check out our products or...