From Steam Trap Surveys to Insulation
This article was written by Meghan Reilly, an insulation expert at Thermaxx Jackets
These days, saving energy is an important consideration for most facilities. Because of this, more and more steam trap surveys are being done every year. This allows customers to analyze some major issues with their systems, and also gives them the opportunity to make any necessary changes. A survey also results in significant energy savings, which is always a win.
Traditionally, that's where it ends. The client receives valuable data, which allows them to make fixes, and then they file the excel spreadsheet away and wait until it's time to do another survey. This raises the question, what else can be derived from this information?
Energy conservation measures are not usually a one and done approach. Customer, utilities and contractors alike, want to take the most comprehensive approach possible.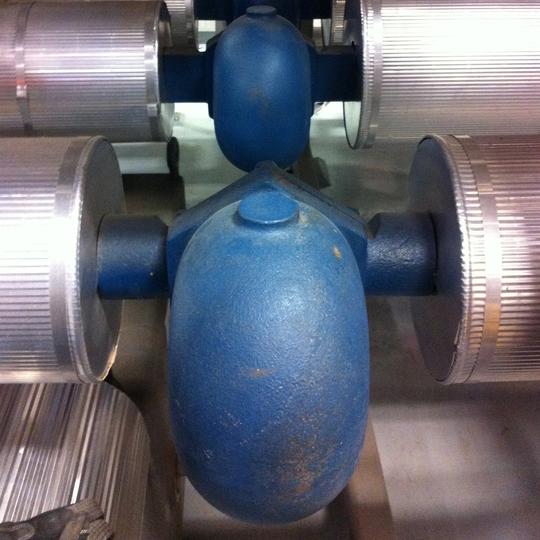 We can improve audit recommendations by including operations and maintenance suggestions. This adds on to the typical capital equipment measures, which identify energy savings from a low-cost procedural or behavior changes. When ECM's are evaluated on an integrative level, the next obvious step after a steam trap study is of course insulation.
A steam trap survey can help the client:
Identify insulation opportunities
Develop an action plan
Formulate a detailed insulation savings analysis
Design the project
Estimate utility incentives
A steam trap study report, contains all the data that is needed to run an insulation heat loss analysis. . Essentially, an audit can be completed without having to visit the facility twice. This is key for facilities that are extremely busy and/or understaffed, and just can't accommodate showing contractors around regularly.
In the past, the valuable data from a steam trap survey is given to the client and utility provider in the form of an excel spreadsheet. This vehicle can leave a lot of room for error. Often times they can't be found or the customer doesn't have the most updated version. This can result in a lot of bad information.
Thermaxx and its sister company, Slate Pages has developed a new Steam Trap "Smart Tag" Instead of using traditional note taking and excel spreadsheets, the Smart Tag or "Slate" allows the user to collect information at the steam trap with a smartphone or tablet. There is immediate visibility and accountability, so it greatly decreases human error by allowing the user to collect the most accurate data. The slates also allow steam trap companies and clients to manage the data. Users can view the information that is attached to the steam trap via QR code. The data that can be stored includes but is not limited to:
Account

Tag #

Building location

Trap location

GPS coordinates and mapping

Photo's

Manuals

Application

Hours of operation

Trap type

Trap manufacturer

Date Tested

Inlet Temp

Outlet Temp

Test result

Recommendations

Technician name

Date tested

Date next test due

Historical data
Once again, all of this information can be imported, analyzed and translated into an in depth insulation analysis. It will allow an insulation company like Thermaxx to use data that is consistent with the facilities history, to show where thermal losses are and propose insulation accordingly.
This information gives Thermaxx the ability to identify which traps are able to be insulated and which are not. For example, Float and Thermostatic trap or bucket trap can greatly benefit from being insulated. On the other hand, a thermostatic trap or thermodynamic trap cannot be insulated because it could possibly affect the trap mechanics. All of these details are laid out on the steam trap survey report which makes it very simple for Thermaxx to put together a scope of work.
Steam traps have always been the steam system component that doesn't get the attention that it should. Steam Traps are one of the most important components, yet are often overlooked and therefore not maintained. Improvements in a steam system, start with a steam trap survey. These studies can uncover more than just steam trap optimization.
Contact us for more info on our steam trap surveys!