New Insulation App | Technology from Thermaxx Jackets
Written by Brian Bannon, co-owner of Thermaxx Jackets

The pipe insulation and removable insulation jacket markets are some of the few industries that technology has avoided, unless you count using spreadsheets to complete pipe insulation take-offs or perhaps using a cell phone to order materials. Essentially, technology for pipe insulation has been bypassed. Pipe insulation/removable jacket manufactures and distributors wait for the phone to ring. We have become an industry of order takers. Thermaxx's R&D department is dedicated to changing that!

When Thermaxx looked to develop technology for the industry, we broke down the pipe insulation project into the following stages:
The Project Driver
Field Measuring
Material Ordering
Delivery and Labeling
The Project Driver
Why install insulation? A large percentage of the current pipe insulation market is being driven by new construction and renovation. The architectural and engineering world has done a pretty good job of matching proper insulation specification with new mechanical insulation drawings. They're doing such a good job that building owners and installers don't really understand why they are insulating, and what the true benefits are. We quickly realized that the operations & maintenance (O&M) market has been lagging for this reason.
If you walk into any facility, older than 10 years, you will most likely find missing pipe insulation on the valves, steam traps, and miscellaneous flanged or welded components. The last time pipe insulation expertise has been working in the facility was probably during construction or renovation.
Goal #1: Create technology for existing facility owners, to be able to calculate the heat loss or energy savings to help fund or drive a pipe insulation/removable jacket O&M project.
Field Measuring
Once the facility owner truly understood the savings and losses related to missing insulation, we needed to figure out an easy way to help them build an accurate scope of work. The facility maintenance personnel normally has a great understanding of the steam or chilled water system within their facility. They know the piping sizes, component types, and operating temperatures. All that was missing was the knowledge of insulation. They normally do not understand the different types of insulation they could install or the thicknesses they should use.
Goal #2: Create technology to help existing facility owners pick the correct insulation size and thickness for scope of work they have created.
Material Ordering
After the scope of work is created and the insulation products are chosen, wouldn't it be great if the client could see the price of insulation along with the calculated return on investment (ROI)? Historically, the facility engineer only sees a total material cost. They now have to convince the decision makers to fund the project. Since we have already captured a detailed scope of work and understand the component temperatures, why not provide the payback numbers and ROI?
Goal #3: Create technology for existing facility owners to show the cost of insulation and simple payback in dollars and months.
Delivery and Labeling
When we first talked through the project stages, this one did not stick out. Then we watched an insulation project receive a delivery with 15 boxes and saw the mechanic scratching his head. Where does all this stuff go? During the take-off the individual knew exactly where the components missing insulation were. What was missing was a way to get that component location information to the insulation manufacturer to label the material and boxes. Detailed information about the jacket is now embedded in the QR code. The information includes locations, insulation name, asset numbers, etc.
Goal #4: Create Technology, for existing facility owners, to transfer the location of missing insulation to the insulation manufacturer so when a delivery is received it is easy to locate within the facility.
The Thermaxx R&D department set out to achieve all the goals listed above, thus the Thermaxx App was born!
Step 1: Create a Project
Simply press the + icon in the upper right corner of the screen to create a new project. Enter a project name, contact, expected start date, & proposal due date with cost of fuel.
Step 2: Add a Location
Once the project is created, add assets (jackets or pipe insulation) to the project and enter information about that piece of insulation needed
Step 3: Pick a Product
(left )Use the handy filtering tool by narrowing down the jacket or pipe insulation product you would like a quote on (left).
Once information is in filter, press search and a list of products, by operating temperature will appear (right).
Step 4: Enter Energy Savings Information
If you choose to receive project payback or heat loss information, you will enter information into a few fields to help with that calculation.
Step 5: Follow Steps Above
The app has made adding multiple assets easy. Simply hold down the asset you would like to copy one time or a specified number.
Step 6: Generate Quote
Once all of your insulation needs are listed, just press the generate quote button and you will see the pricing for each of those insulation components.
Select all or the number of items you would like quote for and press quote selected items
Step 7: Receive Quote & Heat Loss
An Example of Heat Loss Analysis. Click to Enlarge.
When the insulation and jackets arrive they will be labeled with component names, location 1, and location 2. Upon successful install, the app can be used again to take photos and upload the installed items so the manufacturer can verify a type fit and warranty.
We're now testing an iOS app that will allow facility owners and insulation contractors to accurately quote, document energy savings, purchase, track, and receive labeled insulation to start saving energy and money!
Get more information about our products here, or contact us for more information.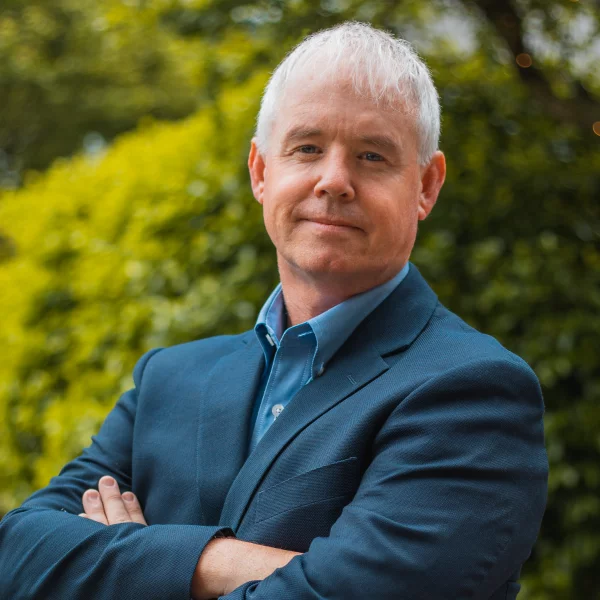 Brian Bannon, Vice President of Thermaxx, started his career in construction, insulation & demolition. While performing undergraduate studies at the University of CT, Brian & family formed an environmental clean up company in New England. His vision, dedication & drive helped take this company from a garage startup in 1986 to a $25 million dollar a year CT icon. A life long entrepreneur, Brian has started and driven many companies to reach their revenue and performance goals.