A Chicago University Saves Energy With Removable Insulation Blankets
A University located in the heart of Hyde Park, Chicago, worked with Thermaxx to improve energy efficiency on their campus spanning close to 16 million square feet. It encompasses over 87 educational, recreational, and facilitative buildings and over 100 multi-story buildings, several of which have been in operation since the late 1800's.
An initial heat energy loss survey was conducted in October of 2019, and the final scope of work was agreed on and set to begin in June of 2020. For the customer to obtain the best return on their investment, Thermaxx focused on the buildings that housed steam and offered the highest savings potential. Surveys were conducted in each mechanical space where steam entered the building, and an estimated savings analysis was created. Thermaxx also notated savings opportunities through hot-water components for a potential phase two.
Thermaxx manufactured all the removable, custom insulation blankets for steam stations, specialty valves, pumps, and condensate tanks. Partnering with local union pipe insulators, these blankets were installed, and all damaged or missing pipe insulation was replaced in a timely manner. The results of these actions yielded an estimated 5-year savings of over one million dollars, and local utilities aided by incentivizing almost 30% of the total project cost.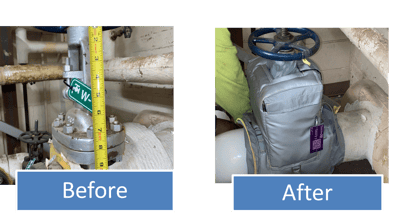 Project Highlights
Removable insulation blankets installed: 3,000
Incentive amount:

30%

Payback period: Less Than 3 Years
5-Year Therm savings: Over 1.5 Million
5-Year savings: Over $1 Million
To learn more about Thermaxx Jackets removable insulation solutions, contact us today!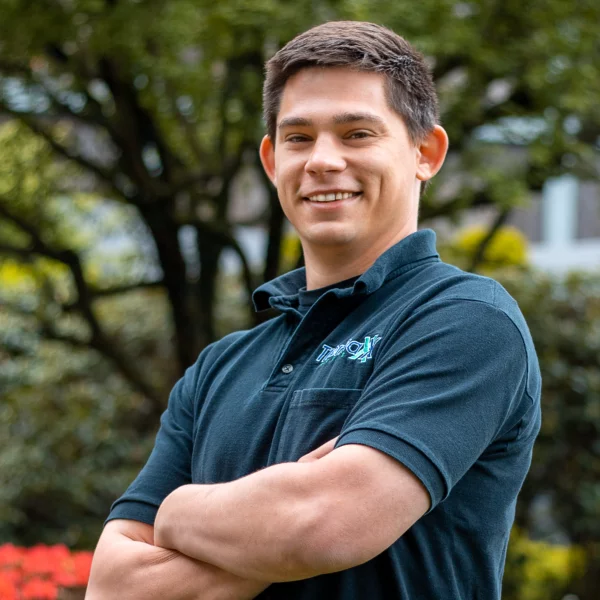 Ben Grace has worked at Thermaxx since 2017, first as a field technician, then a project manager, and now an Account Manager. By starting as a field technician, Ben has learned all the intricate details of how steam systems operate, performing heat loss surveys, and installing insulation jackets. As a removable insulation expert, Ben has moved up through the ranks to become Thermaxx's regional account manager for the Southern United States.