Members of HBRA of Central CT Donate Materials To Protect First Responders
Converting The Factory
When leadership at Thermaxx was asked by a local fire chief if it was possible to manufacture disposable gowns in Thermaxx's insulation blanket factory, the leadership team quickly responded with, "Yes!" Thermaxx knew that firefighters, EMS, and other medical professionals across Connecticut were quickly running our of protective gear such as disposable gowns, so a non-FDA tested prototype was created using housewrap.
Thermaxx chose housewrap material because it is durable and is easily obtained from home improvement stores, though it can be costly when buying in large quantities. Using this easily accessible material would also allow our prototype design to be used by volunteers across the country who wanted to assemble and donate gowns to their local first responders, nursing homes, hospitals, etc. by following a DIY guide. The factory and its workstations were converted, cutting & sewing Thermaxx Gowns where insulation blankets were once made,
The Call For Help
Thermaxx came to the conclusion that the gowns would be donated free of charge to anyone in need due to the COVID-19 national emergency. In a matter of 2 weeks, more requests came in than Thermaxx could fulfill alone. The cost of labor, overhead, and materials was quickly growing and a call for material donations was put out to local contractors in Connecticut. Sheila Leach, VP of Operations, and Eric Person, CEO, at Home Builders & Remodelers Association of Central Connecticut answered the call for help at a very critical time. They asked their members for donations of housewrap and organized their donations, making it easy for a Thermaxx volunteer, Gordon White, to drive across the state picking up the materials.
Making A Difference
Without the effort, organization, and generosity of the HBRA leadership and members, our first responders in Connecticut would've had to go without protective disposable gowns. Their fast and orderly response to the call for help enabled Thermaxx to use its full production capacity to create more disposable gowns sooner in the critical early days of COVID-19.
Because of the generosity of members of The HBRA of Central CT:
More than 60 rolls of housewrap were donated to Thermaxx
Those 60 rolls were converted into 146 cases of gowns, about 1300 individual gowns
A special thanks to these members who stepped up when their communities needed them:
Above & Beyond Enhancements -Haddam, CT
Eric Person
Sheila Leach
The Thermaxx Gowns made with these donated materials directly helped more than 47 local organizations to stay protected. See the full list below.
Thermaxx Gown Recipients:
Chester Hose Company Inc -Chester, CT
Town of Durham Emergency Management -Durham, CT
Haddam Volunteer Fire Company -Higganum, CT
Killingworth Vol Fire Company -Killingworth, CT
Portland Fire Department -Portland, CT
Westfield Fire Department -Middletown, CT
Apple Rehab Laurel Woods -East Haven, CT
Orange Fire Department -Orange, CT
Bolton Vol. Fire Department -Bolton, CT
Coventry Fire-EMS Dept. -Coventry, CT
Hebron Fire Department -Hebron, CT
Tolland Fire & EMS -Tolland, CT
Willington Fire Department -Willington, CT
Aetna Ambulance Service -Hartford, CT
Ambulance Service of Manchester -Manchester, CT
Bloomfield Vol Ambulance and PD -Bloomfield, CT
New Britain Fire Department -New Britain, CT
Shaker Pines Fire Dept -Enfield, CT
Wethersfield Volunteer Ambulance -Wethersfield, CT
Windsor Volunteer Fire Department -Windsor, CT
Wolcott Volunteer Ambulance Association -Wolcott, CT
Woodbridge Fire Department -Woodbridge, CT
Yale Medicine -West Haven, CT
Ansonia Rescue and Medical Services -Ansonia, CT
Hamden Fire Department -Hamden, CT
Burlington Police -Burlington, CT
Judicial Branch, State of CT -Hartford, CT
Suffield Ambulance -Suffield, CT
Essex Fire Engine Co. No. 1 -Essex, CT
Waterbury Hospital -Waterbury, CT
Vernon Police Department -Vernon, CT
Windsor Locks Lions Ambulance -Coventry, CT
Cheshire Fire Department -Cheshire, CT
Windsor EMS -Windsor, CT
Cromwell Fire Department -Cromwell, CT
East Hampton Ambulance Association -East Hampton, CT
Bethany Fire Department -Bethany, CT
Valley EMS -Seymour, CT
University of Connecticut -Storrs, CT
Bristol Hospital EMS, LLC -Bristol, CT
New Britain EMS -New Britain, CT
Middlefield Vol Fire Co -Middlefield, CT
Seymour EMS -Seymour, CT
West Haven Fire Department -West Haven, CT
West Shore Fire District -West Haven, CT
Mansfield Fire Department -Storrs & Mansfield, CT
THANK YOU!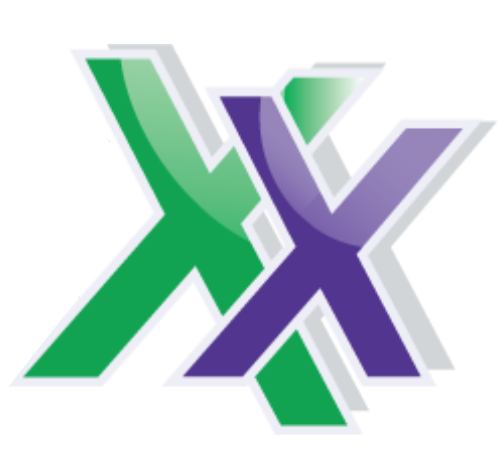 Thermaxx Jackets was founded over 25 years ago with a single purpose: to help our clients save energy with removable insulation blankets when traditional stay-in-place insulation is not practical. Our dedication to this purpose has resulted in a long list of customers who have saved money thanks to Thermaxx Jackets! Combining expertise in heat loss, wireless monitoring, insulation design, and several other disciplines, we've become the #1 provider and fabricator of removable insulation jackets and covers. The Thermaxx Sales and Service teams are experienced and trained to provide clients with the most timely and cost-effective solution.