Press Release: New 3-D Scanner Takes Perfect Measurements for Insulation Jackets
FOR IMMEDIATE RELEASE:
New 3-D Scanner Takes Perfect Measurements for Insulation Jackets
October 23, 2012 – West Haven, CT – Thermaxx Jackets introduces 3-D scanning to the removable insulation design process, replacing the industry standard of manual measurements that can be cumbersome, incomplete and error-prone.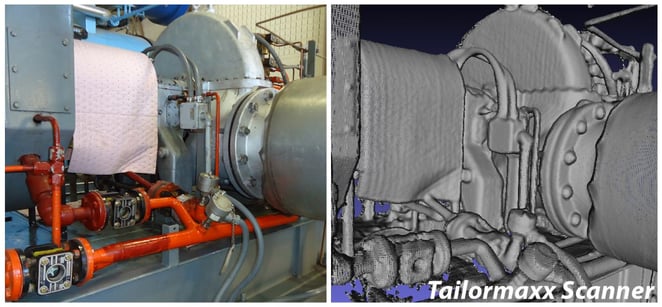 Tailormaxx Scanner records millions of measurements in only seconds.
Imagine insulating the component pictured above. Any error or forgotten measurement could result in the scrapping or reworking of one or more interlocking insulation components at the expense of thousands of dollars and weeks of lost time. It is also common for complex jackets to be installed during a scheduled annual shutdown, which might only last a few days. If the jacket does not fit, there will be no time for a second try. No pressure, right? That is the reality for most removable insulation manufacturers, who measure each pipe, valve and component by hand.
Thermaxx is proud to advance the removable insulation industry with the new Tailormaxx Scanner. The Tailormaxx is a 3-D scanner that records coordinates for everything in its path, resulting in a completely measurable 3-D computer model. Each scan contains millions of measurements, and can be accessed throughout the manufacturing process to ensure an accurate fit. Thermaxx managers, now nicknamed tailors, can carry the scanner into the field so every client benefits from the new technology.
"The rule our field technicians lived by was to measure three times and cut once," says Brian Bannon, founder and CEO of Thermaxx. "To my disbelief, we would sometimes measure three times, cut once, re-measure five times, cut twice, and the jacket still would not fit. I quickly learned that the problem was not the carpenter, but the tools in the tool bag. A tape measure, note pad and camera were just not getting the job done. For 18 months, Thermaxx engineers worked tirelessly to create a devise that was accurate, rugged and affordable. The Tailormaxx was born."
The Tailormaxx Scanner relies on a non-contact emission that triangulates distances between everything within its field of view. That information is relayed back to the computer where a database records a complex series of measurements. Tailors still measure by hand, giving Thermaxx engineers two points of reference. Any discrepancies are examined more closely. That means that by the time the first cut is made, every dimension has been verified two or three times, eliminating the potential for error.
Without Thermaxx's 3-D scanner, inaccurate removable insulation measurements were a challenge. The Tailormaxx Scanner changed that when it passed initial field trials and several client projects with 100% accuracy. Thermaxx sales managers, tailors and engineers are all available to comment on how 3-D imaging is revolutionizing their field and the way that industrial problems are solved.
Thermaxx LLC is located in West Haven, CT and provides removable insulation covers for steam components. Staff engineers and designers with cross-disciplinary experience can tailor custom solutions to almost any related challenge.
To learn more about Thermaxx Jackets, please contact Brian Bannon at (203) 931-2122 or bbannon@thermaxxjackets.com. You can also visit the website at https://www.thermaxxjackets.com/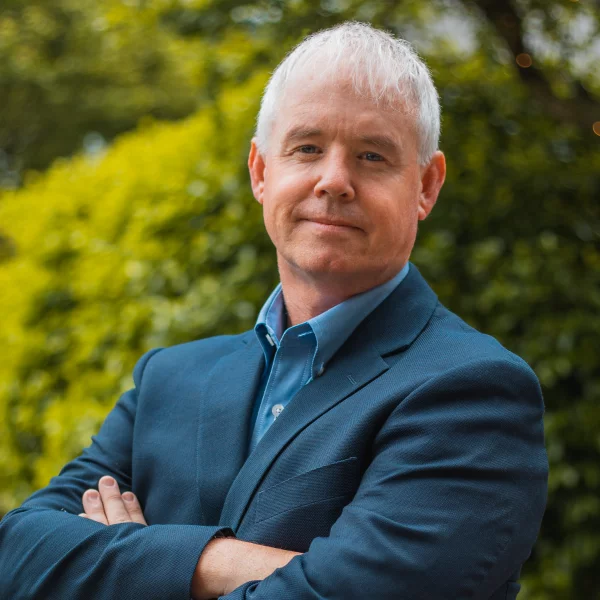 Brian Bannon, Vice President of Thermaxx, started his career in construction, insulation & demolition. While performing undergraduate studies at the University of CT, Brian & family formed an environmental clean up company in New England. His vision, dedication & drive helped take this company from a garage startup in 1986 to a $25 million dollar a year CT icon. A life long entrepreneur, Brian has started and driven many companies to reach their revenue and performance goals.