Removable Insulation Case Study: Alta Bates Summit Medical Center
Alta Bates Summit Medical Center (ABSMC) is located across two cities in California, Berkeley and Oakland. It's comprised of three hospitals and is the biggest medical center within the Sutter Health network.
ABSMC's in-house engineering team is unique because it maintains its own steam, domestic hot water and heating hot water production while being the only in-house team who maintains, operates, disinfects, and repairs the RO water.
Angel Borja, Regional Facility Director, and Ron Kissinger, Chief Engineer for Sutter Health, contracted Rose Titcomb of Thermaxx to conduct an energy audit for five of its mechanical rooms. An energy audit, also known as a heat loss survey, is used to identify opportunities for energy and cost savings across a facility or campus. Thermaxx was able to utilize it's proprietary smart phone app in the completion of a full survey of all five mechanical rooms, identifying over 130 uninsulated components and providing a clear return on investment (ROI) and annual dollar and therm savings laid out for the customer. The initial findings were -
Before incentive:
ROI payback period: 30 months
Annual therm loss: 24,000 Btus
Annual financial loss: $41,000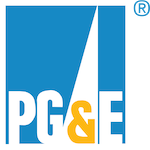 It was eminently apparent something needed to be done, but it looked like it was going to require a large initial financial investment on the part of Sutter Health. However, Thermaxx was able to go above and beyond. With our extensive experience leveraging utility incentives, Thermaxx was quickly able to engage PG&E to help make the project financially possible. The assets were each measured in preparation for CAD design of the blankets and wraps. Once the incentive was confirmed production began. Install and post inspection completed the project. D2 Industrial, a local mechanical insulation partner, assisted with the install of the Thermaxx Jackets and hard installation. It was an absolute win-win!
After incentive:
130 removable insulation jackets installed
344 linear feet of straight pipe installation installed
ROI payback period: 18 months
PG&E incentive: $41,000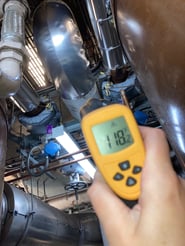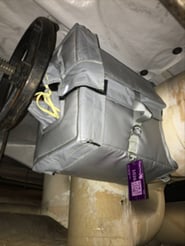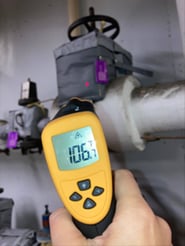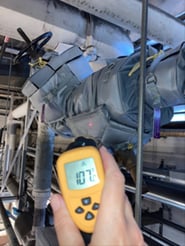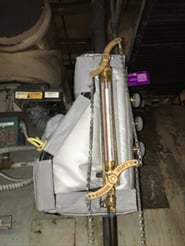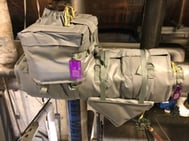 Want to learn more about this or any other West Coast insulation projects and local utility incentives? Call Rose Titcomb at (203) 584-0631. For more information about Thermaxx Jackets removable insulation contact us today or request an energy audit today! We'll find the best money and energy saving solution for you and your facility.