Removable Insulation Jackets for Sound Attenuation
Written by Brian Bannon & Michael Bannon, co-founders of Thermaxx Jackets
Sound has its place in our lives. Can you imagine a quiet police or fire siren? Going to a concert and having to be quiet to hear the music? How about being able to hear crickets when a walk off home run is hit during a postseason baseball game? No! Sound & noise aren't always unwelcome in our lives.
However, sometimes sound does not have a place and does not belong. Such as when you're trying to repair your steam boiler and the PRV above your head sounds like a 747. Perhaps you're on a conference call and the machine on the other side of your office's wall sounds like it is jackhammering the wall to pieces.
The problem with industrial machines that make this much racket is that they usually generate heat. Most sound deadening materials are only effective up to 140f. This is a problem when the machine has a touch temperature of 200f. Rather than a sound problem, we now have a potential fire. Fortunately, there is a solution!
Identifying Hazardous Noises in Your Facility
Once you notice a loud sound in your facility, it's hard not to hear it. You will frequently hear these noises, even if you are not quite sure where they are coming from. To get the right sound attenuation insulation, you'll need to pinpoint the source of the noise.
Look at common culprits, such as:
Piping systems

Turbines

Pumps

Industrial fans
These may be some of the loudest components in your facility. Consider analyzing the decibels and frequency levels in hertz. Once you identify what part of your equipment is causing the noise, you can find a suitable sound attenuation solution to fix it.
Sound Attenuation Solutions and Materials
Many types of sound attenuation solutions and materials can help you isolate and reduce loud noises. Panels, absorbers, curtains, and blankets are four of the most common types.
You could try open-cell foam panels to dampen the sound. These panels work best for noises in the upper hertz ranges. You could also try a sound attenuation blanket instead, which can incorporate multiple types of sound dampening materials.
Insulation blankets can often cover a more full range of hertz frequencies and offer heat and sound insulation. At Thermaxx, we make custom-fit versions for your specific equipment needs.
Removable insulation can now be built with layers of insulation, facing the machines, to reduce the heat with each layer of insulation. Insulation thickness is designed to reduce the temperature to allow for sound deadening material (Mass Loaded Vinyl or Silent Tread) to be installed.
Once the heat is reduced to an acceptable temperature, we can focus on reducing decibels. The tables below show two removable insulation jacket designs and list the decibel reduction for each.
Currently, we offer Jacket 1, which is an interior jacket designed for sheltered areas that are not exposed to the elements. Jacket 2 is for outdoor conditions and is hydrophobic.
Benefits of Using Sound Attenuation Blankets for Pipes and Other Components
Using sound attenuation blankets for pipes and a multitude of other components offers numerous advantages, ranging from reducing noise levels to improving the workplace. Some benefits include:
Increased employee productivity

Better communication throughout the facility

Less worker fatigue

Compliance Occupational Safety and Health Administration (OSHA) standards

Enhanced employee protections

Reduced compressor and motor noise

Easy removal for maintenance and equipment servicing

Greater comfort for workers and tenants
Our sound attenuation insulation will help you achieve a better, safer space by dampening noise with the added benefit of temperature control.
Tips for Proper Sound Attenuation
Choosing the right sound attenuation blankets for pipes and other equipment is important. Keep the following tips in mind:
Knowing the sound frequency will help in determining the proper material choice for sound attenuation.

Know that if you choose panels, they need to be butted together to reduce sound leakage.

Mount equipment to a vibration isolation mount or pad to reduce vibration.

Invest in high-quality silencers and baffle chambers.

Consider the area around the equipment and opt for attenuation blankets if space is tight.
Why Hazardous Noise Reduction Is Important
While everyone is exposed to some noise in a public workplace, certain aspects of some jobs can make sound an even larger issue. People who work in factories, manufacturing facilities, construction zones, and many other occupations are often exposed to loud noises that can cause permanent hearing damage when left unchecked.
As a result, OSHA has issued guidelines for noise reduction in facilities throughout the U.S. If noise exposure at your facility is above an average of 85 decibels over eight working hours, in order to be in compliance you will need to start a hearing conservation program.
Attenuation insulation can play a vital role in your hearing conservation program. This insulation helps reduce noise levels, allowing you to abide by OSHA safety and compliance codes to keep your workers safe.
Advantages of Choosing Thermaxx for Sound Attenuation Products
Deciding to get sound attenuation insulation is the first step — choosing where to get it is next. At Thermaxx, our primary goal is to provide customized products that fit your every need. There are many reasons to choose us when you need insulation and sound attenuation products:
We are ISO 9001:2015 certified.

Our products are designed and manufactured in the United States.

We offer high-quality products backed by a five-year warranty.

We have dedicated design and engineering team to provide solutions to even the toughest sound attenuation problems.

We utilize state of the art CAD technology in all our design work.

We provide turnkey installation services for any product.

Our team handles on-site project management.

We offer flexible financing options.
When you need to dampen sound or insulate piping and other equipment, our team is here to help.
Contact Thermaxx for More Information About Sound Attenuation Blankets Today
Do you have questions about sound attenuation insulation? Would you like to learn more about our Thermaxx Noise Insulation Jackets or other products? Our team is prepared to answer your inquiries about sound attenuation and other products from our lineup.
Our custom-fit solutions and turnkey installation services help you start reducing noise, improving morale, and increasing comfortability right away. We provide sound attenuation products for organizations in numerous industries, including:
Hospitals

Municipalities

Universities

Schools

Manufacturers

Hotels

Industrial companies

Government building

Large office

Commercial companies

Multiuse and multifamily units
Whether you operate a local business with multiple branches or have a national company, Thermaxx can help you. Our high-quality sound attenuation insulation products for pipes and other equipment will give you the sound-reducing qualities you need to improve operations.
Please request a quote today or contact us online to learn more.
Jacket 1 Indoor (dry)
Jacket 2 Outdoor (wet)

Layer 1- Silicone impregnated fiberglass
Layer 2- Fiberglass
Layer 3 - Silent Tread
Layer 4- EVA
Layer 5- Silicone impregnated fiberglass

Layer 1- Silicone impregnated fiberglass
Layer 2- Pyrogel
Layer 3 - Silent Tread
Layer 4- EVA
Layer 5- Silicone impregnated fiberglass
Jacket 1 - Decibel Reduction

Total

250Hz

1KHz

2.5HKz

5KHz

8KHz

10KHz

12.5KHz

16KHz

Decibel Reduction

23.1

13.2

27.7

22.7

22.1

24.2

27.0

26.1

25.7
Jacket 2 - Decibel Reduction

Total

250Hz

1KHz

2.5HKz

5KHz

8KHz

10KHz

12.5KHz

16KHz

Decibel Reduction

21.9

14.6

28.6

24.4

25.9

32.3

31.9

30.2

19.5
Before Thermaxx Jacket After Thermaxx Jacket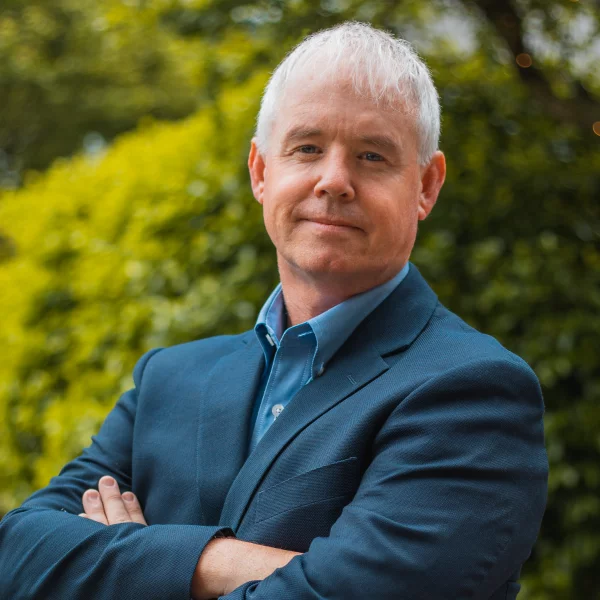 Brian Bannon, Vice President of Thermaxx, started his career in construction, insulation & demolition. While performing undergraduate studies at the University of CT, Brian & family formed an environmental clean up company in New England. His vision, dedication & drive helped take this company from a garage startup in 1986 to a $25 million dollar a year CT icon. A life long entrepreneur, Brian has started and driven many companies to reach their revenue and performance goals.