Thermaxx Jackets: An NYC Accelerator Service Provider
Thermaxx Jackets is proud to announce we have been accepted into the newly re-launched NYC Accelerator Service Provider Program.
What is the NYC Accelerator Program?
The NYC Accelerator Program, originally launched in Spring 2021, is managed by the NYC Mayor's Office of Climate & Sustainability, working with thousands of buildings across the five boroughs to build a cleaner future by lowering pollution and carbon emissions. It connects building owners with verified and reliable experts to help building owners control costs, boost building performance, increase energy savings, reduce carbon emission, and meet local law compliance (such as Local Laws 87 & 97) across NYC buildings. The NYC Accelerator team also identifies building upgrade projects to help meet emissions limits established under the Climate Mobilization Act and electrification requirements under newly passed LL154.
Once a facility signs up with the NYC Accelerator Program, they are partnered with an account manager that will educate them on ways to meet new environmental standards as well as connecting them with qualified service providers as well as no-cost trainings and supports for green workforce development. This is all done with the primary goal of accelerating the transformation towards how NYC buildings are built and operated.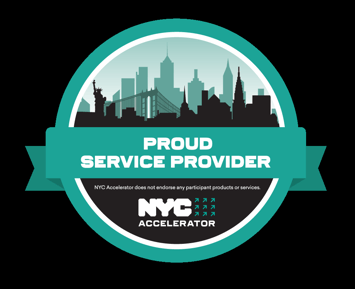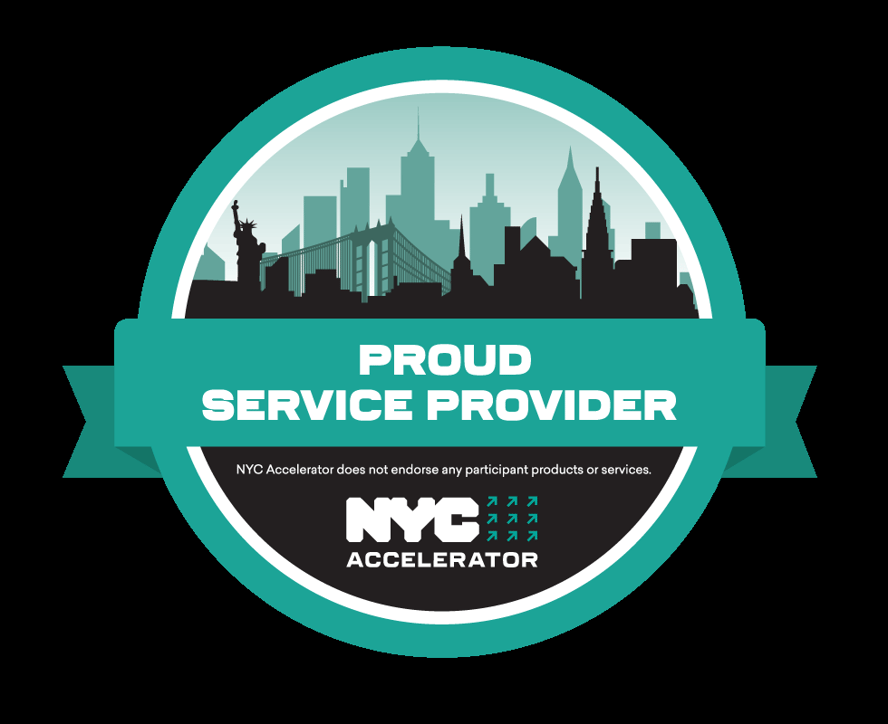 What is an NYC Accelerator Service Provider?
All NYC Accelerator service providers, including Thermaxx, have completed a rigorous application, vetting, and onboarding process, to ensure that they are qualifies meet to assist facilities in NYC with reducing their carbon footprint and meeting new compliance standards. Thermaxx was selected as one of the first crop of nearly 100 service providers in a multitude of specializations.
What Facilities are Eligible for NYC Accelerator?
Any new or existing privately owned building in NYC that is 5,000 square feet or larger is eligible for NYC Accelerator. Any buildings smaller than what qualifies can be referred to partner organizations for assistance.
How do Facilities Sign Up for NYC Accelerator?
Signing up for NYC Accelerator is easy! All you need to do is call, email, or complete this webform and you will be connected with a dedicated account manager who can assist with finding the right service providers to help your facility meet their energy savings goals.
Want to reach out to Thermaxx directly in NYC? You can contact Suzanne Rowe Barrett, your local account executive, at (203) 623-3179 or email her at suzanne@thermaxx.es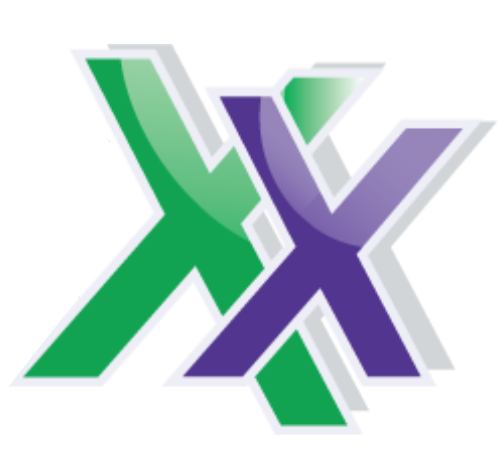 Thermaxx Jackets was founded over 25 years ago with a single purpose: to help our clients save energy with removable insulation blankets when traditional stay-in-place insulation is not practical. Our dedication to this purpose has resulted in a long list of customers who have saved money thanks to Thermaxx Jackets! Combining expertise in heat loss, wireless monitoring, insulation design, and several other disciplines, we've become the #1 provider and fabricator of removable insulation jackets and covers. The Thermaxx Sales and Service teams are experienced and trained to provide clients with the most timely and cost-effective solution.