High Temperature Pipe Insulation Materials
Removable Insulation Materials for High-Temp Applications
When it comes to insulating your pipes, there are many factors to take into consideration. Take temperature, for instance. How hot are your pipes? Imagine your thermos of coffee - it does a great job of keeping your java piping hot all day long. But pour in some super-heated liquid at 1,000 degrees F and watch your thermos melt away into a puddle of plastic. Different insulation materials are made for different temperatures, both for the covering material and the insulation material itself. Learn more about the different high-temperature insulation materials below.
High-Temp Component Covering Materials
The insulation industry typically divides covering materials for insulation into three temperature buckets: 450 degrees F and less, 450 to 550 F, and over 550 F. High heat applications are those that are 450 degrees F and hotter.


Fiberglass
Up to 450 degrees F: The covering material for this temperature range is a silicone impregnated fiberglass cloth (fiberglass/silicone composite) on the outside covers of the insulating jacket. Remember, this is not a high heat application, so the same material is used on both the "hot" side and the "cold" side. The hot side is usually the one that is inside (near the pipe, for example) and the cold side would be the outer portion of the cover. A steam room for heating is a typical situation with this level of heat.
PFTE
450 to 550 F: At these temperatures (now considered high heat), a PTFE/fiberglass composite is used on the hot side. This material has a higher temperature limit, while still being less expensive than the next hot step up. The fiberglass/silicone composite can still be used on the cold side, in most situations. However, there are some instances where the PTFE/fiberglass composite would also be used on the cold side. The decision depends on the atmosphere -- if the application is in a chemical plant that has a very acidic, corrosive atmosphere, the PTFE/fiberglass covering is used on both sides. This way the Ph of the atmosphere does not eat away at any of the covering. A good example of an application at this temperature would be super-heated steam for turbines in power plants.
Fiberglass cloth, Steel Mesh & Silica Cloth
550+ F:There are several options at this temperature level, including a plain fiberglass cloth, a stainless steel mesh or a silica based cloth. All of these options are slightly more expensive than the PTFE/fiberglass covering. The real tradeoff, however, is that they do not have any water or abrasion-resistant coating. This is a problem, because sometimes you get leaks in pipes, and the water-resistance coating keeps the insulation from getting wet. Once wet, the insulation is ruined. These particular cloths are used for the hot side of the insulation jacket. For the cold side, the PTFE/fiberglass composite or the silica based cloth can be used. If the PTFE/fiberglass composite is used, there is the added benefit of the water- and abrasion-resistant coating. However, the silica based cloth is often chosen for its versatility in high temperature applications. An example of an extremely high temperature application is an emergency generator, like you would see at a hospital (where people can't afford to see their bedside equipment turn off when the local power company has an outage).
High-Temp Component Insulation Materials
While the industry divides the covering materials into three temperature ranges, there are only two categories for the actual insulation: up to 1,200 degrees F and more than 1,200 degrees F.
Needled Fiberglass Insulation
Up to 1,200 degrees F: In this temperature range, needled fiberglass insulation is used. Needling is the process of sticking actual needles into the fiberglass, resulting in a mechanical bond among the fibers. This is in contrast to resinous or inorganic binders that can deteriorate under high heat or shake apart in vibrating applications.
Needled Amorphous Silica
1,200+ F: For any applications that reach temperatures above 1,200 F, a needled amorphous silica insulation is used.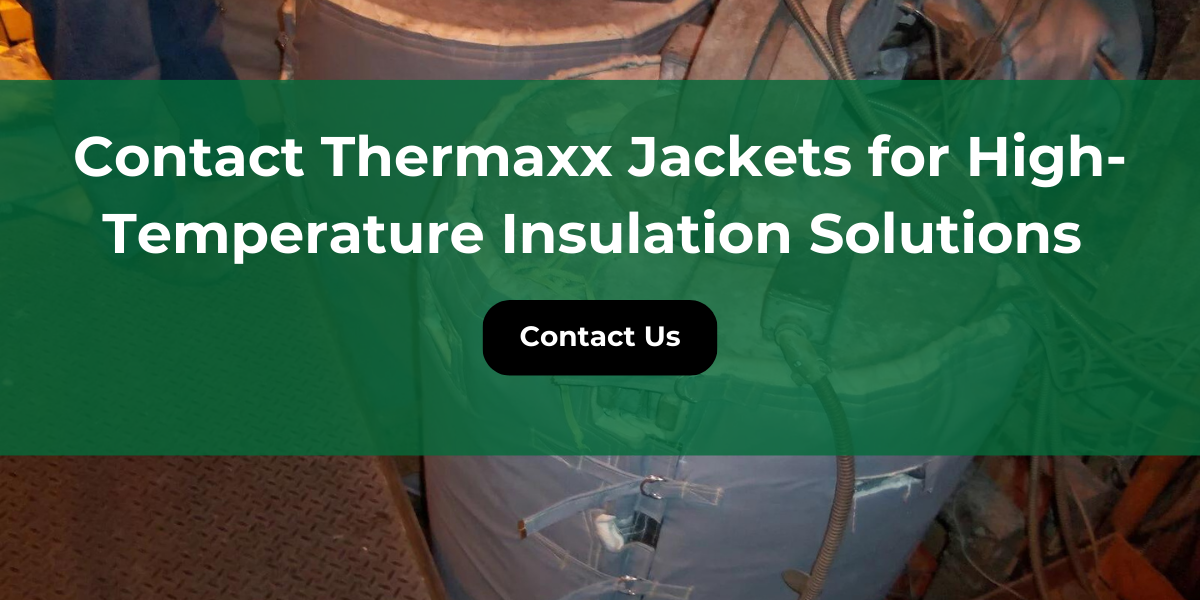 Contact Thermaxx Jackets for High-Temperature Insulation Solutions
Thermaxx specializes in offering comprehensive, turn-key insulation solutions for all our clients and their components. To learn more about our Hot Jackets, don't hesitate to reach out to our expert team through our Contact Us or Request a Quote form. Additionally, you can explore our blog for valuable information on common insulation materials.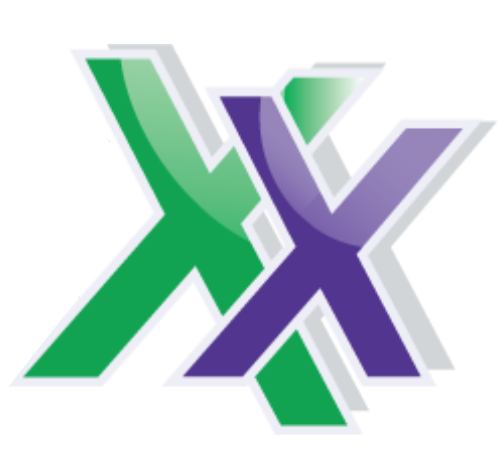 Thermaxx Jackets was founded over 25 years ago with a single purpose: to help our clients save energy with removable insulation blankets when traditional stay-in-place insulation is not practical. Our dedication to this purpose has resulted in a long list of customers who have saved money thanks to Thermaxx Jackets! Combining expertise in heat loss, wireless monitoring, insulation design, and several other disciplines, we've become the #1 provider and fabricator of removable insulation jackets and covers. The Thermaxx Sales and Service teams are experienced and trained to provide clients with the most timely and cost-effective solution.