Lions Clubs District 23-C Volunteers To Sew & Deliver Thermaxx Gowns
"Where There's A Need, There's A Lion!"
District 23-C of Lions Clubs International serves Middlesex, New London, Tolland, and Windham Counties in Connecticut received a $10,000 grant from Lions Clubs International Foundation to purchase personal protective equipment such as disinfectant, face shields, masks, gloves and gowns for local hospitals, police departments, fire departments, nursing homes and more. According to The Day, Mary Krogh, treasurer for Lions District 23-C, said the supplies were being delivered to about 150 locations.
As Mary Krogh was reaching out to hospital and nursing homes to assess their needs and acquire hard to find items, she heard about West Haven-based removable insulation manufacturer Thermaxx putting aside its regular business to design, cut, and sew Thermaxx Gowns for first responders, hospitals, nursing homes, and other healthcare professionals in need. Mary contacted Brian Bannon, President of Thermaxx, to see how her Lions Club district could help.
Putting Out The Call For Help
Brian shared that Thermaxx had purchased and received donations of hundreds of rolls of home wrap material used in manufacturing the gowns, but needed sewers to assemble their precut patterns. Due to the COVID-19 shutdown & social distancing limitations, Thermaxx could not bring in more sewers to get the job done. So, Lions District 23-C Governor Diana Grise put out a call to Lions in their district, and recruited more than 50 members & their families to sew gowns, Krogh said.
With the help of volunteers from AAA Northeast, the precut materials were delivered from Thermaxx to locations near volunteers across District 23-C and their work began.
Disposable Gowns Are Made & Delivered
In less than 2 weeks, more than 500 gowns had been sewn and delivered to those in need. To date, 1200 gowns have been sewed in total. Many of the recipients were local organizations in District 23-C, which made the volunteers' hard work & dedication even more meaningful. Gown recipients included:
Moosup Fire Dept.
American Ambulance in Norwich
Mansfield Fire Dept.
Coventry Fire Dept.
Chest Elm Convalescent, East Haddam
Wadsworth Glen Nursing, Middletown
Cobalt Lodge, East Hampton
Harrington Court, Colchester
Apple Rehab in Old Saybrook
South Killingly Fire Dept.
South Windham Fire
Ellington Ambulance
Stafford Fire
Bolton Fire House
Colchester Fire Dept.
Lebanon Fire Dept.
Portland Care & Rehab
Ledyard Fire
Gales Ferry Fire
American Ambulance in Norwich
Groton Regency
Health Care Services Group
Canterbury Fire Dept.
Chester Fire Dept.
Fox Hill in Vernon
Mansfield Fire Dept.
Salem Fire Dept.
Willimantic Fire Dept.
Salem Fire Dept.
Durham Fire Dept.
Aaron Manor
Chester Fire Dept.
Somers Fire Dept.
Cromwell Ambulance
Regal Health Care
Scotland Ambulance
Thompson Hill Fire Dept
Tolland Fire Dept
Vernon EMS
Vernon Manor Nursing Home
Vernon Police Dept
Willington Fire
Twin Maple Nursing Home
Union Fire Dept
Autumn Lake Healthcare
Beechwood Convalescent
Bride Brook Health and Rehabilitation Center
Evergreen Nursing Home
Fairview Nursing Home
Gladeview Rehabilitation & Health Care Center
Greentree Manor
Harbor Village Rehabilitation & Nursing
Madison House
Marlborough Health Care
Matulatis Rehab
Mortlake Fire
Notre Dame Nursing Home
Avalon Health Care Center
The Saybrook at Haddam
Stonington Ambulance
& more...
The Fight Goes On
"We Serve," is Lions Clubs International motto and the members of District 23-C certainly have served their community when it mattered most. Without their ongoing help, the gowns would never have been ready for use during this critical time for the many first responders, hospitals, nursing homes, and other organizations in need.
Thermaxx, Lions District 23-C, and many other good-willed businesses and organizations continue to work together to produce disposable gowns for communities in need across CT and beyond. A nursing home in Texas recently submitted a request for disposable gowns, so Mary Krogh contacted the Lions in their area and sent them 20 gowns to be delivered to those in need. The Texas lions then committed to joining the fight against COVID-19 by sewing & delivering gowns for their community, so Thermaxx is donating 300 gowns to support their efforts!
Thank you to all the members of Lions District 23-C who volunteered to organize, sew, & deliver gowns:
ROB HOSKIN
TERRY PELLETIER
BETSY BURGESS
SHARON KANABY
DENA LIEDKE
TERI SCHLOSSER
LEE ANDERSON
KAREN CSERE
HEIDI WORTHINGTON
JANICE NOWIK
JIFFY SPENCER
CAROL PAJOR
TOM AND PATTY ADAMS
JOANNE PAGE
TERRY BYASSEE
LISA GRADZEWICZ
EDIE WATROUS
ERICA MONTIE
NANCY KEYES
BETSY BARNEY
JOANNE MOOREHEAD
LAURA ROWE
SHARON KANABY
CINDY BIANCAMO
TOM ADAMS
CASEY JACOB
SUE FISHER
DENA LIEDKE
MICHELE WYATT
KIT EVES
TERI SCHLOSSER
LEE ANDERSON
DEB PEPIN
LINDA LEVASSEUR
JOY WYATT
MARTHA POOLE
KAREN CSERE
HEIDI WORTHINGTON
ROB HOSKIN
JANICE NOWAK
PAULA ROSWELL
See Lions District 23-C Volunteers In Action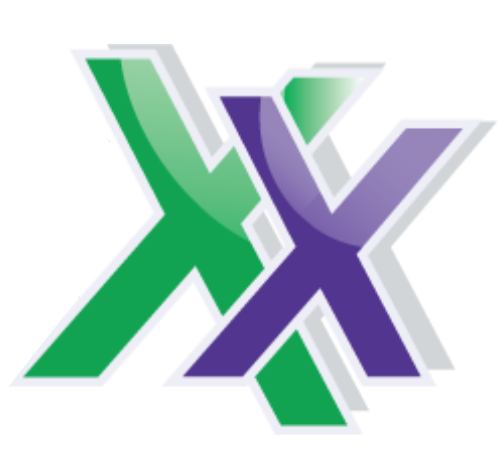 Thermaxx Jackets was founded over 25 years ago with a single purpose: to help our clients save energy with removable insulation blankets when traditional stay-in-place insulation is not practical. Our dedication to this purpose has resulted in a long list of customers who have saved money thanks to Thermaxx Jackets! Combining expertise in heat loss, wireless monitoring, insulation design, and several other disciplines, we've become the #1 provider and fabricator of removable insulation jackets and covers. The Thermaxx Sales and Service teams are experienced and trained to provide clients with the most timely and cost-effective solution.