Industrial Insulation Blankets for Temperature Maintenance
What Are Industrial Insulation Blankets?
Removable insulation blankets for industrial applications are vastly different than insulation used for domestic applications. Removable, reusable industrial insulation blankets are made by manufacturing specialists like Thermaxx Jackets with heavy-duty insulation materials that can withstand extreme conditions. In fact, Thermaxx offers a five-year warranty on its insulation jackets because they're built with high-quality materials. Additionally, industrial insulation blankets can be custom-made to fit even the most unique component.
Which Industries Most Commonly Use Insulation Blankets?
Any industrial company that has an energy bill can benefit from installing insulation blankets on their OEM components and more, but the industries that most commonly work with Thermaxx Jackets include the following:
Experience with Industrial Insulation
Thermaxx Jackets has a long history of manufacturing industrial insulation blankets, giving our team industry-leading experience. Our experience includes insulating industrial companies, major universities, hospitals, municipalities, and many more types of buildings. To see some examples of our work, check out our case studies:
Types of Industrial Insulation
There are many types of insulation blankets that can be installed in industrial applications. From process piping to boilers, insulation blankets ensure that industrial processes run efficiently and according to engineering specifications. Here are a few common types of industrial insulation:
Using Industrial Insulation Blankets
Every industry faces a unique set of challenges when dealing with equipment exposed to high and low temperatures. An industrial insulation blanket for temperature maintenance can solve many of them. Our insulation blankets will make your life easier by rising to your industry's most precise needs.
Oil and Gas industry
The oil and gas industry operates using a large number of hot components that require regular maintenance and access. Traditional hard pipe insulation can be tedious and time consuming to replace, often leaving components uninsulated for extended periods of time, making removable and serviceable insulation blankets an ideal solution. Additionally, covering valves and heat-producing equipment helps to maintain safe, energy-efficient facilities, preventing potential equipment malfunctions that could injure worked. High touch temperatures also put oil and gas industry workers at risk of touching excessively hot equipment.
Power Generation
Overheating of power generators can lead to unsafe work environments. However, it can be nearly impossible to insulate these components using traditional hard pipe insulation, therefor an industrial thermal insulation blanket becomes the best solution for reduced energy waste and improved safety, while still allowing for maintenance and access to the generators themselves. Power generation systems can also produce enough heat to pose fire and burn risks. An industrial thermal insulation blanket can cover hot surfaces and prevent the heat from escaping into the workspace. We can provide customized insulation blankets of any size or specification with fire-resistant materials for use around excessive heat.
Marine Industry
Onboard ships need to insulate almost every component inside their engine room, as well as pipes running throughout the ship. The heat inside these rooms can become excessive, creating an unsafe work environment. Uninsulated pipes also pose a burn risk and emit large amounts of heat creating high ambient temperatures in adjacent spaces. Air ducts also need to be insulated in order to keep air inside cool and regulate cooling throughout compartments inside the ship. Many pieces of equipment onboard require regular maintenance and inspecting, meaning that removable and reusable insulation blankets can provide the best possible insulation solutions for these components. The materials we utilize in the construction of our industrial insulation blankets meet standards from the American Society for Testing and Materials (ASTM) and Underwriters Laboratories (UL), and certain materials are approved by the US Coastguard. They also resist chemicals and weather while retaining heat at temperatures over 1,000 degrees Fahrenheit. Please contact us for more specific details on marine insulation materials.
Meeting Industrial (& Commercial) Requirements
Have engineering specs that are required to be met? Thermaxx Jackets has experience in designing and manufacturing insulation blankets tailored to your specifications. Some required features commonly requested include:
Hydrophobic Insulation Jackets
Benefits of Industrial Insulation Blankets
Many of our insulation blankets pay for themselves in less than a year! How? The insulation significantly reduces energy waste, saving you money on your energy bill.
Many of our insulation blankets pay for themselves in less than a year! How? The insulation significantly reduces energy waste, saving you money on your energy bill.
You put a significant amount of energy into heating the products and systems that require high temperatures, but there are various exposure points that allow heat to slip away. Losing heat means your equipment needs to use more energy to replace that heat and maintain consistent temperatures, which drives your energy bill higher.
Insulating the escape points will prevent heat loss and lower your bills so you save over time. The price you pay upfront for insulation covers will lead to lower energy bills every subsequent month, repaying your investment.
Another benefit of using removable industrial insulation blankets is the ease of access it provides for periodic maintenance. Traditional insulation isn't easily removed or replaced, often causing components to go uninsulated after maintenance. Not to mention the cost of reinsulating the component afterward. Reusable insulation covers have straps, hooks, and flaps that make installation and removal easy. You'll fly through your maintenance routines and work comfortably, knowing your equipment is ready to work.
Industrial companies also benefit from the improved working conditions that removable insulation blankets provide. They reduce ambient air temp, noise levels, and component touch temp and improve the professional appearance of unsightly equipment. Your staff will work productively in a cool, quiet environment. Team members will also be less likely to burn themselves on hot industrial equipment.
Learn more about OSHA noise requirements for worker safety.
Customize an Industrial Insulation Blanket for Your Facility
Thermaxx is ready to outfit your facility with a series of custom insulation blanket covers that respond to your application's precise requirements. Our experts are here to help you understand our thermal insulated blankets and how you can use them at your facility. Browse our website to learn some things you should know when considering where to buy insulation blankets here. We encourage you to contact us today to get your industrial insulation blanket questions answered!
Posted in
removable insulation
,
energy
,
LNG
,
energy savings
,
thermaxx jackets
,
oil
,
noise
,
savings
,
hydrophobic
,
energy efficiency
,
OEM
,
high temperature insulation
,
industrial
,
Gas
,
Power Generation
,
heat trace
,
weatherproof
,
industrial insulation
,
Agriculture
,
Marine & Aerospace
,
Antifreeze jacket
,
reusable insulation
,
custom insulation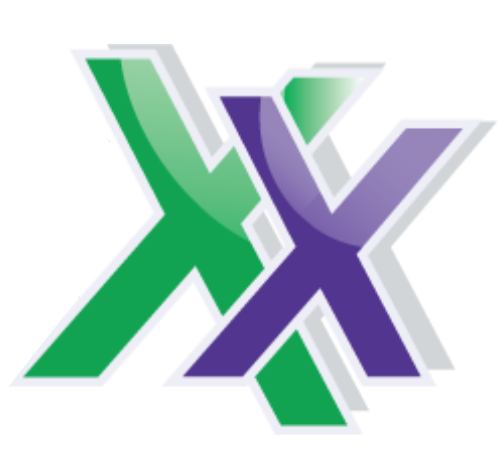 Thermaxx Jackets was founded over 25 years ago with a single purpose: to help our clients save energy with removable insulation blankets when traditional stay-in-place insulation is not practical. Our dedication to this purpose has resulted in a long list of customers who have saved money thanks to Thermaxx Jackets! Combining expertise in heat loss, wireless monitoring, insulation design, and several other disciplines, we've become the #1 provider and fabricator of removable insulation jackets and covers. The Thermaxx Sales and Service teams are experienced and trained to provide clients with the most timely and cost-effective solution.